Welcome to Our Parts Department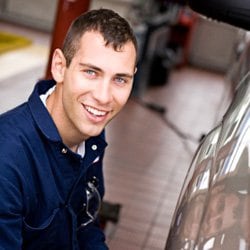 Ford Direct's Department  maintains a comprehensive inventory of high quality genuine OEM parts. Our highly knowledgeable staff is here to answer your parts inquiries. Should we not carry a part for which you're searching, we can always order it for you and receive it within a timely manner.




What are OEM Parts?
"OEM" stands for "original equipment manufacturer," meaning that these parts are produced and backed by your vehicle's automaker. Since OEM parts are built by the original manufacturer of your vehicle, you can count on a high standard of quality and performance. Additionally, OEM parts are guaranteed to be compatible with your vehicle.
Instead of buying subpar parts from other manufacturers or dealers, we highly recommend coming directly to a reputable Ford OEM parts provider: Midway Ford.
As your trusted Ford parts center in Miami, we make it easy to order and purchase 100% authentic OEM Ford parts. We are dedicated to ensuring that you have the parts you need to maintain your vehicle's integrity and value. 
Order Parts and Accessories Online with Midway Ford
When you're in need of Ford parts, Miami dealerships often require you to complete an order on-site. But at Midway Ford, we offer online ordering for Ford parts and accessories. 
It's as simple as using our online parts request form to provide your contact information and your vehicle's year, make, and model. Then, let us know which Ford part(s) you need, and we'll take care of ordering it for you. Because we are a Ford dealership, we can source virtually any part or accessory for your vehicle. 
From there, you can pick up your part for a DIY installation or schedule a time for our service team to tackle the installation. Midway Ford will get the job done on your terms at a time that's convenient for you.
Quick, easy, and hassle-free - that's the experience we strive to provide for every one of our customers. 
Let Our Professionals Help You
Not sure exactly what part you're looking for? Or, maybe you have questions about upgrading your Ford or taking care of a routine part replacement. Our knowledgeable team is here to help, and our trained technicians will make sure you find the exact parts you need.
Not everyone is an automobile expert, but when you come to Midway Ford, you don't have to be. You can have the peace of mind of knowing that our technicians are committed to serving customers with integrity.
If you prefer to take care of installation independently, that's not a problem. Otherwise, our service technicians will provide the same quality of care for your vehicle as they would for their own. 
Order Ford OEM Parts Online Today
At Midway Ford, we are proud to be a Ford-backed provider of OEM parts in Miami. Our dealership serves drivers in Miami, Coral Gables, Hialeah, Doral, and the surrounding area, consistently earning exemplary reviews and positive customer feedback.
Get the Ford parts you need by completing an online parts request, or contact us for more information today!