Midway Miami Ford
Service Center
Regular maintenance and excellent professional service will help your car to work more efficiently, last longer, and ultimately preserve its resale value.
There is no one more qualified than our team at Midway Miami Ford when you need the best Ford maintenance that Miami has to offer.
Why Service With Us?
Upfront Service Pricing
Midway Ford Miami promises to be upfront with you about what you can expect to pay. Our team will give you a quote before we start working on your vehicle. When you search for a Ford mechanic near me, you want to be able to budget properly and avoid a surprise bill.
Repair Guarantee
We stand behind the quality of our repairs. We offer a guarantee for our repair work for 12 months or 12,000 miles, whichever point comes later. Our guarantee also covers our pricing - we will always complete your repair for the price we quoted upfront.
Complimentary Pit Stops
When you come in for a pit stop, we will check and adjust your tire pressure and top up your vehicle's oil and other fluids, like transmission and power steering fluids, as a quick and complimentary service for our customers.
Multi-Point Inspection
Whenever you come in for service, a certified technician with Ford factory training will assess your vehicle's condition and provide you with a detailed report. This lets you stay ahead of any issues that may come up with your Ford vehicle.
Express Service
You search for a Ford mechanic near me because convenience is important to you. We prioritize getting your service and repairs done as quickly as possible without compromising quality. When you bring your vehicle to Midway Ford, we commit to getting you in and out as fast as possible.
Extended Service Hours
We understand that you are busy and have plenty of other commitments during your days. Midway Ford takes that into account when setting our extended service hours. Extended hours give you plenty of time to bring your vehicle in for service at a time that is convenient for you.
Ford Maintenance & Repair Services in Miami
If you are looking for a new Ford mechanic near you, you will want to confirm that the service center provides all of your vehicle's regular services. When you need Ford service in Miami, Midway Ford's certified technicians can handle your recurring maintenance and unexpected issues.
Oil Change
When you bring your vehicle in for an oil change, we can provide much more than just an oil change. Our comprehensive service includes
tire rotation,

a tire pressure check,

a brake inspection, and

our complete multi-point vehicle inspection.
Even better, we provide all of this at a reasonable price point. Newer Ford vehicles may have longer time frames for oil changes, so check your owner's manual to determine how frequently you need this service.
Tire Rotation
Combining tire rotation with other services is often the most efficient choice. However, whether you book a standalone service or a multi-point inspection, you should have your tires rotated every 5000 to 8000 miles. Check with your tire manufacturer to determine the correct interval for your vehicle. Tire maintenance is essential for your safety and your vehicle's efficiency.
Brake Service
Having your brakes inspected regularly can help keep you safe and save you money. Problems with your brakes tend to worsen over time, so catching them early means a simpler and less expensive repair. Our technicians will inspect all of the components of your brake system for damage or weakening so we can recommend replacements when you need them.
Battery Service
Batteries in modern Ford vehicles are complex pieces of technology. Our technicians can help you understand what services you need to make sure your vehicle's battery is running correctly. Working with an expert is the best way to understand this complicated part of your vehicle.
Check Engine Light Diagnostics
When your check engine light goes on, you should identify a certified Ford mechanic near me and bring your vehicle in as soon as possible. At Midway, our convenient hours and efficient service make it easy for us to fit you in for an appointment. Then, our certified technicians will diagnose the problem with your engine and recommend the necessary repairs. Whenever the problem is, we are committed to providing upfront and honest cost estimates and completing the repairs promptly.
Ford Warranty Repair
If you experience a problem with your Ford while it is still under warranty, bringing it to a certified Ford service center will ensure that the necessary repairs are covered.
Midway Ford
in Miami will promptly provide the service you need, so you can get back to driving your vehicle.
Service Center Amenities
We know that waiting to have your car serviced can be boring and inconvenient, but it doesn't have to be. Our goal at Midway Miami Ford Service Center is to help you stay comfortable with everything you need while you wait for your vehicle to be serviced. That's why we offer a comfortable lounge for you to wait in. Our lounge includes every amenity you might need to stay comfortable and entertained while you wait, including complimentary WiFi, comfortable seating, refreshments, satellite TV, and more.
Complimentary WiFi
At Midway Miami Ford Service Center, we understand that sometimes you need to get work done ASAP. That's one of the reasons we offer complimentary WiFi for you to use for whatever you need while you wait for your vehicle to be serviced. Whether you need to complete online homework, finish that proposal for work, or entertain the kids, our complimentary WiFi will help the time fly by.
Lounge Seating
Our comfortable lounge seating will allow you to sit back and relax while waiting. Work, read a book, or watch TV from our lounge area. Our lounge seating will keep you comfortable for however long it takes for us to service your vehicle. Read a book, watch TV on our satellite televisions, bring along your work, play games on your phone, or do whatever you like to do in the comfort of our lounge seating area.
Satellite TV
If you prefer to watch the latest news or your favorite show while you wait, our lounge area includes free satellite TV for you to use. Surf channels to keep up with the latest entertainment while you wait in comfort. 
Refreshments
Waiting for your vehicle to be serviced can often leave you thirsty, which is why we offer refreshments in our lounge for you to enjoy. Quench your thirst and hydrate while you wait with our selection of refreshments, allowing you to stay comfortable while we service your vehicle. 
PrecisionCare Powered by Clorox® Total 360®
Offered for free as part of any service, our PrecisionCare powered by Clorox® Total 360® ensures your vehicle's interior is sanitized and ready to go after being serviced. Bacteria and viruses can live on high-touch surfaces like your steering wheel, cup holders, gear shift, doors, buttons, knobs, and more. This unique system pairs a patented electrostatic sprayer with trusted Clorox products to quickly reach and sanitize areas of your vehicle where germs live. Never worry about what bacteria or viruses might be hiding in your car ever again with PrecisionCare powered by Clorox® Total 360®.
Benefits of PrecisionCare powered by Clorox® Total 360® include:
Kills 99.9% of bacteria* in 5 seconds.

EPA registered to kill 44 organisms.

Sanitizes soft surfaces.

Eliminates odors caused by bacteria.

Inhibits the growth of mold and mildew.

Service can be completed on most vehicles in 30 minutes or less.
Ford Protect® Extended Service Plans
Whether you are driving the kids to school or sports, commuting to work, road tripping with friends, or something else, your vehicle takes on a lot. Stressing about expensive service appointments or being stranded on the highway should be the least of your worries. We take care of the maintenance and repairs with Ford Protect Extended Service plans. Our Ford Protect Extended Service plans are designed to help extend the life of your vehicle by offering Ford-authorized parts and services. Ford Protect Extended Service plans are 100% backed by the Ford Motor Company and offer many benefits for you and your vehicle. 
Ford Protect Extended Service includes:
Repairs with genuine Ford parts by factory-trained and certified technicians.

Interest-free financing for up to 24 months.

Up to 10 days of rental benefits when your vehicle needs to be serviced overnight.

100% transferable coverage that can increase the value of your vehicle.

Toll-free 24-hour roadside assistance.

No out-of-pocket expenses; only pay the applicable deductible.

No unexpected expenses or surprises.

Dealer support at every Ford and Lincoln dealer across the U.S., Canada, and Mexico.
Service Center Hours
Monday

9am-9pm

Tuesday

9am-9pm

Wednesday

9am-9pm

Thursday

9am-9pm

Friday

9am-9pm

Saturday

9am-8pm

Sunday

10am-7pm
Why should I choose Midway Ford for service and repair?
At Midway Ford, we always put our customers first. That means we won't just sell you a new Ford vehicle; we'll also help you keep it in good working condition for the life of the vehicle.
Meet FordPass™. The only app that lets you earn complimentary maintenance and puts Rewards, roadside assistance and connectivity in the palm of your hand.*,†,**
With FordPass Reward, earn 42,000 Points to use toward flexible complimentary maintenance‡ or other rewards when you buy or lease a new Ford at Midway Ford.
*Modem must be activated within 60 days of purchase through the FordPass App on a smartphone and remain active for at least 6 months after activation. Buyers of non-modem equipped vehicles will also receive Points for complimentary maintenance after enrollment. Visit a participating dealer for details.**Points are not redeemable for cash or check. Must be enrolled in FordPass Rewards.†FordPass compatible with select smartphone platforms, is available via a download. Message and data rates may apply.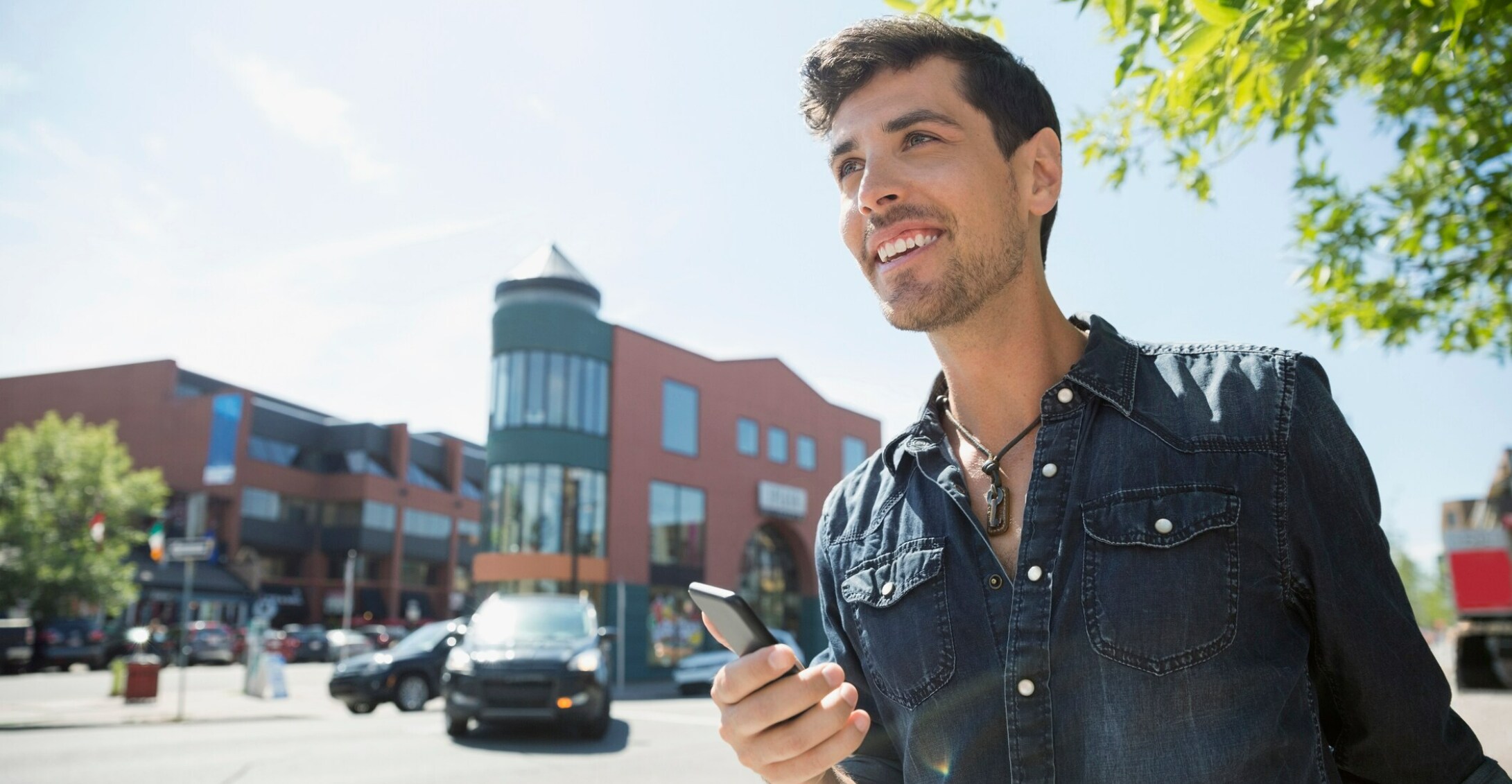 The Best Ford Repair in Miami
When you get your Ford serviced, it's important to trust the Miami car mechanics who specialize in working with these specific vehicles. Our team is qualified to work on all makes and models, but we especially love working on Fords.
When you get your Ford serviced at Midway Ford, you can rest assured that you're getting genuine parts from the manufacturer. We have parts that have been specifically designed to work in Ford vehicles, which means they'll fit in flawlessly with the rest of your car.
You can count on our Ford OEM auto parts to help your vehicle perform as well as possible, and using the best parts will also help protect the warranty on your vehicle. Some less experienced auto mechanics might not know which parts are best for your vehicle, and making the wrong choices might do more harm than good.
Since we're a Ford dealership, we have access to all the genuine Ford OEM parts, just like what the manufacturer would install at the factory. We use these parts every time we perform maintenance or service on a Ford vehicle, so each customer gets total assurance that they're giving their vehicle exactly what it needs. 
We Keep You Going
Regular maintenance and excellent professional service will help your car to work more efficiently, last longer, and ultimately preserve its resale value.
If your car, truck, or SUV has been making a strange noise, is running a little bit less smoothly than usual, or just has gone a while without a regular check, let our professional Ford technicians take a look for you.
Our service team at Midway Miami Ford will treat your vehicle like one of our own. We're by your side whenever you need any car service and repair work done in Miami, Florida. What's more, our auto parts team would be happy to get you whatever you need to keep your vehicle on the road for many miles to come.