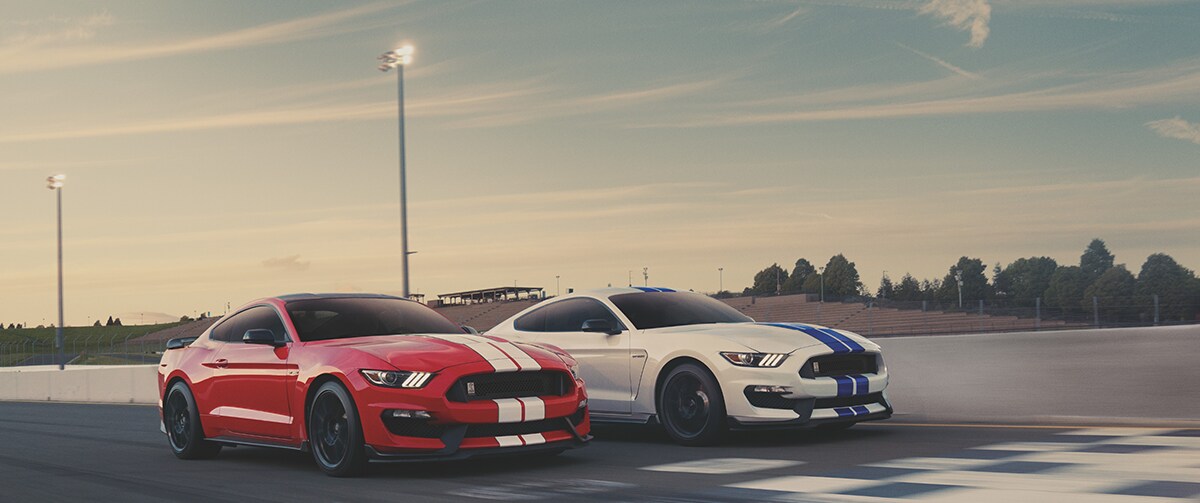 Ahead of its time. In every decade.
It's the classic performance car that only gets better. This year, Mustang brings you the reincarnation of a legend - The iconic Shelby GT has returned with more power, performance and Shelby styling! The newly designed Shelby GT combines terrific handling, strong V8 power, muscular exhaust note, and handsome good looks. The naturally aspirated version produces 480 horsepower. The additional horsepower comes from a new exhaust, while a Ford Performance supercharger is available that can boost horsepower over 700+
Shelby also worked with Ford Performance to tailor the suspension and maximize the car's capabilities, all without sacrificing ride quality. The exterior features proprietary bodywork and stylish new wheels, while Shelby touches can be found inside the sporty interior.